Back in February, we started on pulling down the old house. We've made a realistic schedule that we're pushing the subcontractors to maintain . Helen won't let me manage the build or get my hands too dirty on this project, but I can still crack the whip!
We had glimpsed a huge wine barrel in the cellar, but the only way to get it out was to dig. This must have been installed before the house was built, so is at least a couple of hundred years old. Clearly, this is not going on a bonfire, but will instead form the centre piece of a large wine cellar. Obviously.
The guy doing the demolition is Fernando Cros, one of the two brothers that sold us the land. Fortunately he's also a builder.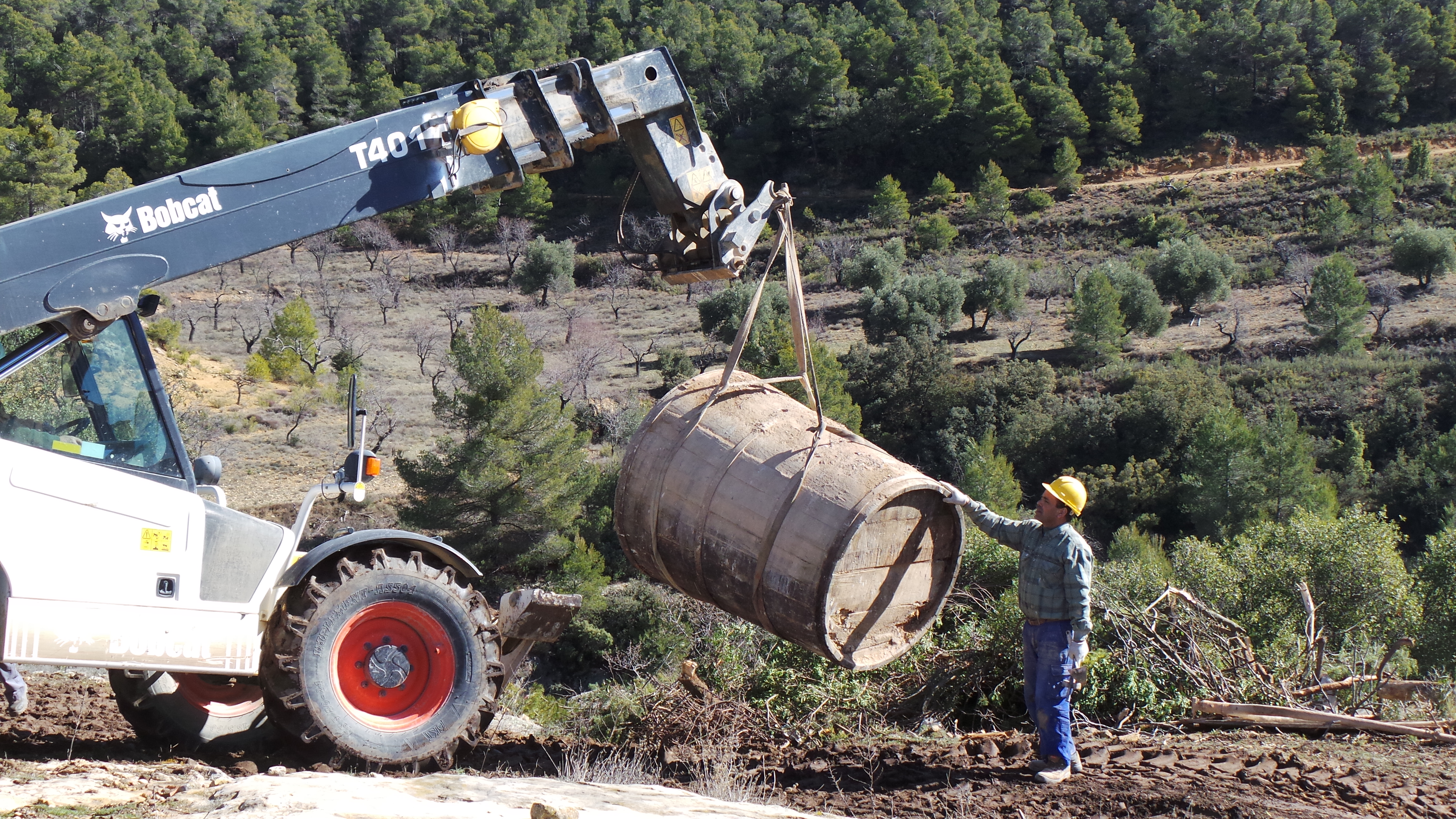 We've also considered using the barrel as a hot tub as it's easily big enough, but I do fancy making it into some kind of holder for wine bottles.
We've managed to save hundreds of tiles which will form the roof of the new garage, which we're going to build first. This'll give us plenty of storage for tools and materials and is going to have a small mezzanine with a bed so that we've got somewhere to stay on site. I've also found on Ebay a great, self contained, reversible air conditioning unit so that we can use to cool the garage if needed.
We also found an old bread oven which is a bit ramshackle but which is going to be built into the wall of our new kitchen